NGU's Nagoya Campus is located in the center of Nagoya city but rich near the greenery of Atsuta Jingu Shrine and Shirotori Garden.
Nagoya, a major coastal city, situated in the middle of Japan, is a leading center of Japanese industry. It is most famous for the nearby Toyota Motors headquarters, but is also home to manufacturers of machine tools and aircraft.
In addition, Nagoya is cultural and traditional city with traditional arts, painting, tea ceremony and others.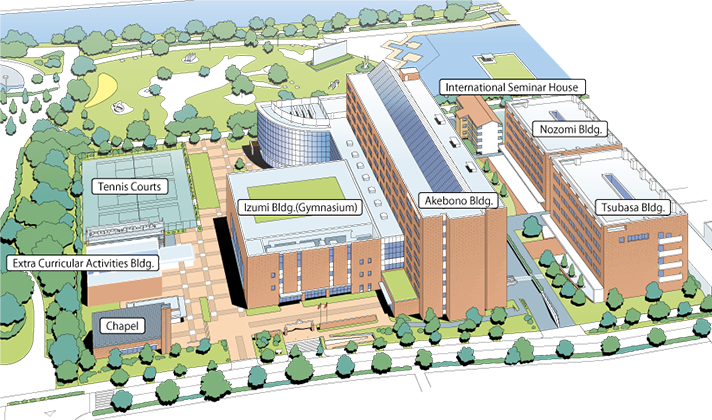 Seto Campus is located about 20 km from Nagoya City. Seto is a small suburb surrounded by vast nature. The chapel on campus, with its beautiful stained glass is a symbol of our university. We hear its bell ring three times a day. The campus is nested in the surrounding mountain forests.