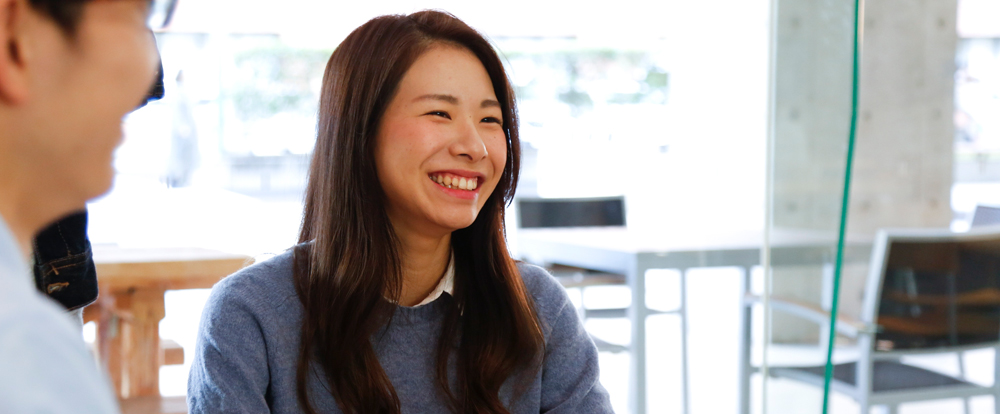 Discovering effective solutions to the widely varied problems encountered in the field of business requires in-depth analysis and comprehensive consideration from a broad variety of viewpoints.
In the Faculty of Commerce, students are taught, in a highly practical manner, the principles of business administration, which deal with both the theory and practice of management, of commerce, which deals with the processes of development, production, distribution and sale of goods and services and, additionally, they acquire the necessary abilities to play an active part in the business world.
The key to success in business is to meet the needs of society. It leads both to one's personal success, as well as to the enhancement of people's happiness, and contributes to the sustainable growth of companies, the economy as a whole, and, in the end, society as a whole. The Faculty of Commerce strives to foster idealistic business people, whose actions lead to better lives for people in a better world.
---
The Department of Commerce trains business people by giving them the practical skills and abilities to respond to the wide variety of needs and situations they will encounter in the world of commerce. In order to fulfill this role in society, such persons require a broad background of knowledge in the liberal arts, in commerce and trade, information exchange and accounting and a deep understanding of how society works and changes.
The curriculum prepared by the Faculty of Commerce prepares students with a general, over-all view of corporate management practices and the widely accepted ways of commerce. Students also acquire in-depth knowledge and practical skills of "management," "distribution" and "finance," which are considered the three major elements of business.
A Variety of Field Experiences
Programs designed to give students first-hand field experiences are provided, such as visiting large-scale retail stores, shopping malls and the stock exchange; even visits to overseas subsidiaries can be made and students then learn how to present their experiences in a large workshop setting. These programs help students to learn by paying close attention to the actual, real-world practices of the business field.
Four Business-related Areas of Study
COMMERCE AND DISTRIBUTION deals with the relations between companies, customers and markets;
MANAGEMENT focuses on effective strategies for successful management of organizations;
FINANCE deals with the procurement and management of funds for business operations;
ACCOUNTING teaches the essentials of bookkeeping and ways to utilize accounting information.
With the knowledge acquired in these fields, students develop the ability to analyze and judge precisely the current "health conditions" of companies.
The Program of Business Management
This course of studies covers a wide range of topics from distribution and marketing to financial affairs and accounting, and give students both in-depth knowledge and practical skills.
The Program of Sports Management
This course of studies provides subjects from both fields: commerce/management and health/sports. It is optimally designed for people who want to manage sport activities, such as gymnastics, sporting goods shops or, alternatively, to become a leader/trainer of athletes, a policeman or a firefighter. In this course of studies, students can earn a license to become a teacher of health and physical education.
Special Programs for Training Special Skills
To support students who wish to acquire national qualifications, such as tax accountant or C.P.A. (Certified Public Accountant), to acquire advanced knowledge of management practices along with practical skills required for success in business, to become entrepreneurs or to go on to graduate school, "Special Programs for Developing Expertise" are offered.
Department of Information and Management
This department trains students to think in international ways, along with giving them the IT skills required to survive in the front line of global business. Information technology keeps on evolving, increasing the possibilities for evermore-widely distributed business activities and innovations in corporate management. The Department of Information and Management trains "business people, who have a deep understanding of IT (information technology)," and also, "system engineers, who have a deep understanding of the requirements of successful management and business."
For these purposes, the well-balanced curriculum enables students to thoroughly learn about commerce and management and how to best utilize information in order to play an active role in the international business stage.
Advanced Training in IT Skills
This advanced-level course teaches students about leading-edge technologies, that are rapidly transforming our world, such as "cloud computing," SNS marketing, etc. Students will develop unique applications for smart phones or tablet PCs, plan and manage lecture classes on IT so as to contribute the local region, produce and deliver videos about public relations, thereby putting their IT skills to practical use.
Students will be encouraged and supported in order to pass national engineer's examination to obtain qualifications in the field of information technology, such as the "IT passport" or "fundamental information technology engineer."
Many courses are offered to give students communication skills in foreign languages, knowledge of management and marketing practices of international or multinational corporations and business circumstances in foreign countries. The curriculum enables students to learn each field in a well-balanced manner, with a wide exposure to the fields of IT, international business, commerce and management, with the end result being acquisition of the ability to accurately analyze market data and company information, with the purpose to create new fields of business.