'where you can explore your own potential' Talking about dreams and taking on new challenges at a university.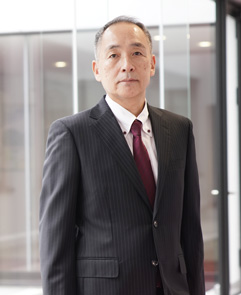 Nagoya Gakuin University was founded on the principle of, "Fear God, Love People ." It is a comprehensive Christian university consisting of eight faculties with 11 departments, and of two graduate schools with five majors. Each faculty and department conducts unique education based on our educational goal, which is "to foster our ambitions and global awareness, and to prepare leaders who will be able to contribute to society ." Throughout the university, we focus on international communication to learn language skills and deepen intercultural understanding, career education with a good track record, cutting-edge information education utilizing information technology, and community-based education of the top level in the nation.

Students will use the university's wide range of tools to master the basic abilities and specialized knowledge and skills needed by working adults. However, the university is more than that—it is also a place where you can communicate with many people (including friends, older and younger students, and teachers) and have various experiences to develop the human skills needed for a fulfilling life. It is also a place where you cultivate your character.

Our environment is transforming drastically, as demonstrated by the many new key phrases that reflect the era such as "AI," "SDGs," and "Society 5.0." Going forward, questions about ourselves—in other words, about humankind—will be highly significant parts of learning. What are humans? What is important to humans? I think the time has come in which we must face these fundamental inquiries. Nagoya Gakuin University's motto of "Fear God, Love People" will be a significant guiding principle for taking on these questions. I hope students will be aware that the university is a place for true learning. I also hope you will regard the entire campus as a time and space that functions as a place for human character building, and use it to facilitate your own human growth.

Young people have the privilege of talking about their dreams, and I ask that you have your own dreams and take on challenges to make them come true. You should also avoid limiting your potential. Try new things and strive to achieve your dreams, which push you to new heights, without being fearful of past mistakes or inexperience. I promise that Nagoya Gakuin University will do everything it can to support your growth.

I hope that your four years at Nagoya Gakuin University will become an important foundation for a fulfilling life.
Akaso Naoyuki
Born in Moriguchi City, Osaka in 1959. Completed the Doctoral Course (First Term), English Literature Major, Graduate School of Letters, Doshisha University . Became a full-time lecturer in the Faculty of Foreign Studies, Nagoya Gakuin University in 1989, and a professor in the Faculty of Foreign Studies in 1999. His past positions include dean of the Faculty of Foreign Studies, dean of the Graduate School of Foreign Languages, and dean of the Student Department. He became president of the university in April 2020. M.A. (Doshisha University), M.A. (University of Wisconsin-Madison, Graduate School of Linguistics). His field of specialty is English studies.
---